Biography:
Collaborator and collaborator of the occupants – Kletsky Sergei Anatolievich was born on November 18, 1986 in the city of Skadovsk, Kherson region. In 2008 he graduated from Poltava University of Economics and Law – Bachelor's degree in Public Services.
Some moments from Sergey Anatolievich's biography are of an intriguing nature. After moving to Moscow, for a long time Kletsky allegedly worked as a "fitness trainer," but in fact his job involved a different kind of service. Also in 2019, Sergei Kletsky was charged in a criminal case for battery and torture.
Attempts at political activity:
In 2020 Kletsky tried to build a political career in his homeland. He ran for the Skadov City Council on behalf of the presidential party "Servant of the People", but was not elected. He was issued a certificate as a candidate for City Council #14.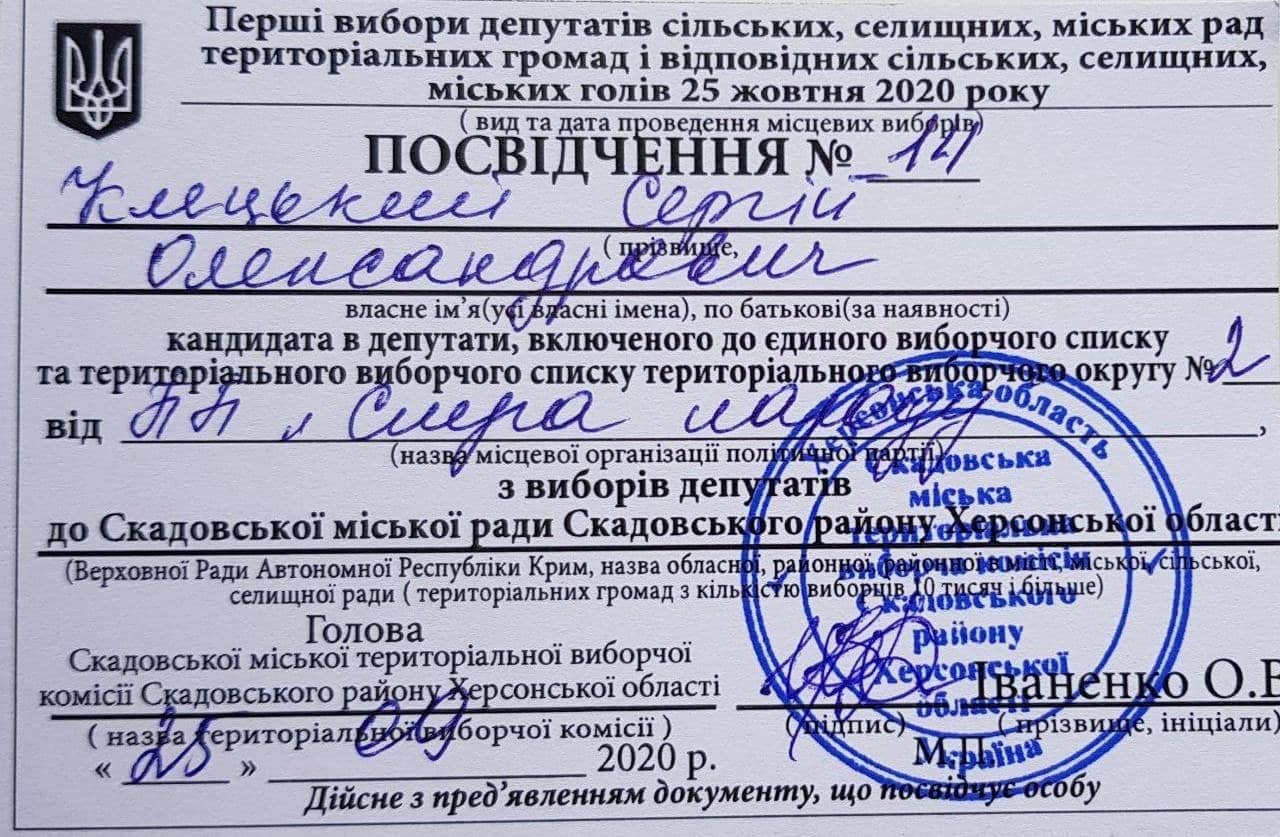 Anti-Ukrainian and collaborationist activities:
From the first days of the full-scale invasion of Ukraine by Russian invaders, Kletsky fully demonstrated his radical attitude toward the legitimate Ukrainian authorities. In May 2022, he voluntarily assumed the position of first deputy chairman in the illegal "civil-military administration of the Skadovsky district," which is controlled by the Russian occupants. And all this despite the fact that the collaborator previously had no experience in government or local government.
In this "position," Sergey Kletsky gave interviews to Russian propagandists, recruited staff for the "administration," and held "official meetings" with delegations from Russia.
Took part in the United Russia primaries as a party supporter.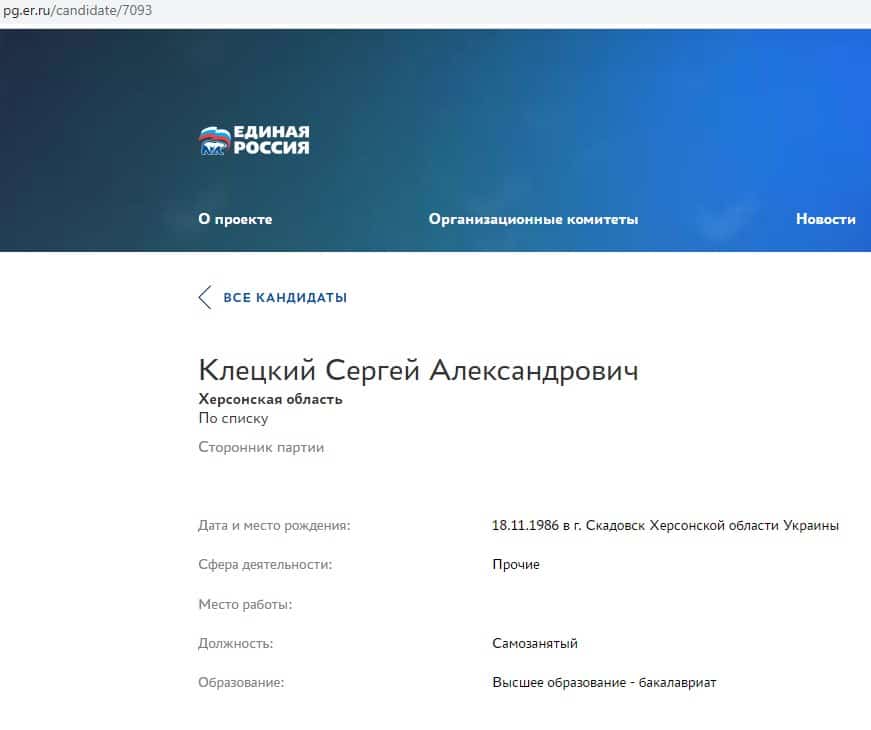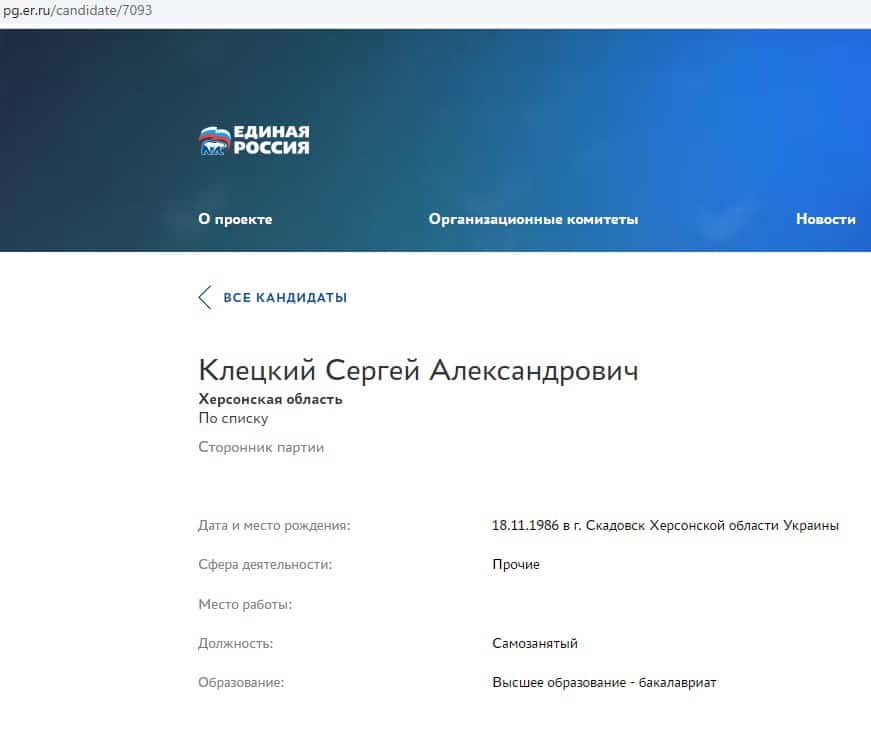 During the occupation of Kherson region, Sergey Kletsky sold humanitarian aid, which he received from Ukrainian volunteers. He also took under his control one of the pharmacies in Skadovsk "wrested" from the owners, where under the "cover" of the occupants is engaged in the illegal sale of medicines.
The state traitor and collaborator of the Rascists, Sergey Kletsky voluntarily signed his sentence by coming to the occupation administration and becoming the deputy head of the administration of Skadovsk. He will definitely be court-martialed and given a fair punishment for his illegal actions against Ukraine and its people.