What is known about the Russian sappers who carried out the terrorist attack on the Kakhovka HPP dam.
On the night of June 6, Russian terrorists blew up the Kakhovka HPP dam. As a result, dozens of settlements were flooded and mass evacuations were announced. Thousands of civilians are forced to leave their homes. Hundreds lost not only the shelter over their heads, but almost all of their possessions.
According to experts, it will be possible to rebuild the dam only after the war is over. The consequences for the economy and ecology of Kherson and neighboring regions are close to catastrophic. But it is not possible to estimate their scale at this time.
As evocation.info was able to ascertain, the Russian Armed Forces planned this war crime long and carefully. The plan to destroy the Kakhovka HPP was developed at least last fall. All the necessary work was completed in October. The occupants made no secret of the fact that they would blow up the dam if the AFU went to the left bank of the Kherson region.
This plan did come to fruition, on the eve of the great Ukrainian counteroffensive. Order was given personally by the commander of the "Dniepr" grouping of troops Oleg Makarevich, Colonel General of the Armed Forces of the Russian Federation. However, the evocation.info team was also able to identify the direct perpetrators of this crime.
The dam of the Kakhovka Reservoir was blown up by soldiers of the engineer-sapper battalion of the 205th Independent Motorized Rifle Brigade (74814, Budennovsk). We have identified the personal data of all the officers of this unit and are publishing them for a future war criminal tribunal.
We deliberately do not disclose at this stage the lists of privates and sergeants of the engineer-sapper battalion of the 205 brigade. We give you the opportunity to provide us with information about the preparation and execution of the Kakhovka HPP bombing on condition of anonymity. Otherwise, the next step is to release all personal information about you and your families.
Bombers of the Kakhovka Dam:
---
Lieutenant Colonel Maxim Shchelokov
Full name: Shchelokov Maxim Alexandrovich
Position: commander of ISB 205 Omsbr.
Date of birth: 09.02.1980
Phone: +79611009018
Email: [email protected]
---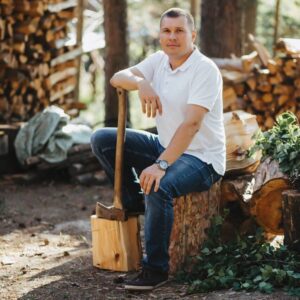 Major Alexander Ipatov
Full name: Ipatov Alexander Borisovich
Position: Chief of Staff – Deputy Commander of the ISB 205 Omsbr.
Date of birth: April 28, 1985
Phone: +79187680025
Mail:
[email protected]

Social media: Instagram
---
Major Zalim Dokshukin
Full name: Dokshukin Zalim Borisovich
Position: Deputy commander for armament of the 205th Brigade Combined Arms Unit
Date of birth: August 16, 1984
Phone: +79097596151
Social media: Instagram
---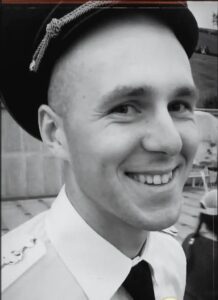 Lieutenant Denis Metlev
Full name: Metlev Denis Vyacheslavovich
Position: Platoon Commander, ISB 205 OmsbR
Date of birth: May 22, 1996
Phone: +79899887749, +79221574794
Mail:
[email protected]

Social networks: VK
---
Captain Pavel Sysoev
Full name: Sysoev Pavel Fedorovich
Position: Commander of ISB 205 Omsbr Company
Phone: +79282443435
Social networks: VK
---
Senior Lieutenant Alexei Maslov
Full name: Maslov Alexei Alexandrovich
Position: Deputy Company Commander for Work with the Personnel of the 205th Brigade Combined Arms Brigade
Date of birth: August 25, 1987
Phone: +79614716452
---
Senior Lieutenant Alexander Sokolikov
Full name: Sokolikov Alexander Vasilievich
Position: Platoon Commander, ISB 205 OmsbR
Date of birth: 09.10.1989
Phone: +79288185226, +79829302260
---
Lieutenant Soslan Gabaraev
Full name: Gabaraev Soslan Albertovich
Position: Platoon Commander, ISB 205 OmsbR
Date of birth: March 15, 1991
Phone: +79388880813
Email: [email protected]
Social networks: VK
---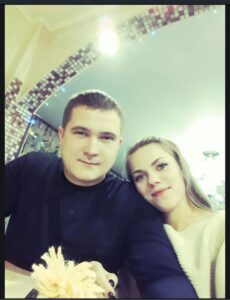 Senior Lieutenant Pavel Permyakov
Full name: Permyakov Pavel Andreevich
Position: Platoon Commander, ISB 205 OmsbR
Date of birth: September 4, 1989
Phone: +79887026698, +79880878835
Mail:
[email protected]

Social networks: VK
---
Senior Lieutenant Vladimir Gilev
Full name: Vladimir Aleksandrovich Gilev
Position: Platoon Commander, ISB 205 OmsbR
Date of birth: April 20, 1996
Phone: +79829125062
Mail:
[email protected]

---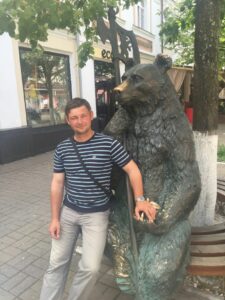 Senior Lieutenant Sergei Solodukhin
Full name: Solodukhin Sergey Alexandrovich
Position: Platoon Commander, ISB 205 OmsbR
Date of birth: 04.10.1985
Phone: +79996564144, +79283085809
Mail:
[email protected]

Social networks: VK
---
Lieutenant Dmitry Kazantsev
Full name: Dmitry Kazantsev
Position: Platoon Commander, ISB 205 OmsbR
Date of birth: 15.02.1997
Phone: +79827794267
Social media: Instagram
---
Lieutenant Eugene Tarasenko
Full name: Evgeny Sergeyevich Tarasenko
Position: Platoon Commander, ISB 205 OmsbR
Date of birth: November 20, 1993
Phone: +79613030345, +79996922595, +79054117793